Sheet Music
This sheet music category is discontinued. Please see our CATALOG for updated links!
Tausig: Study 91 for Piano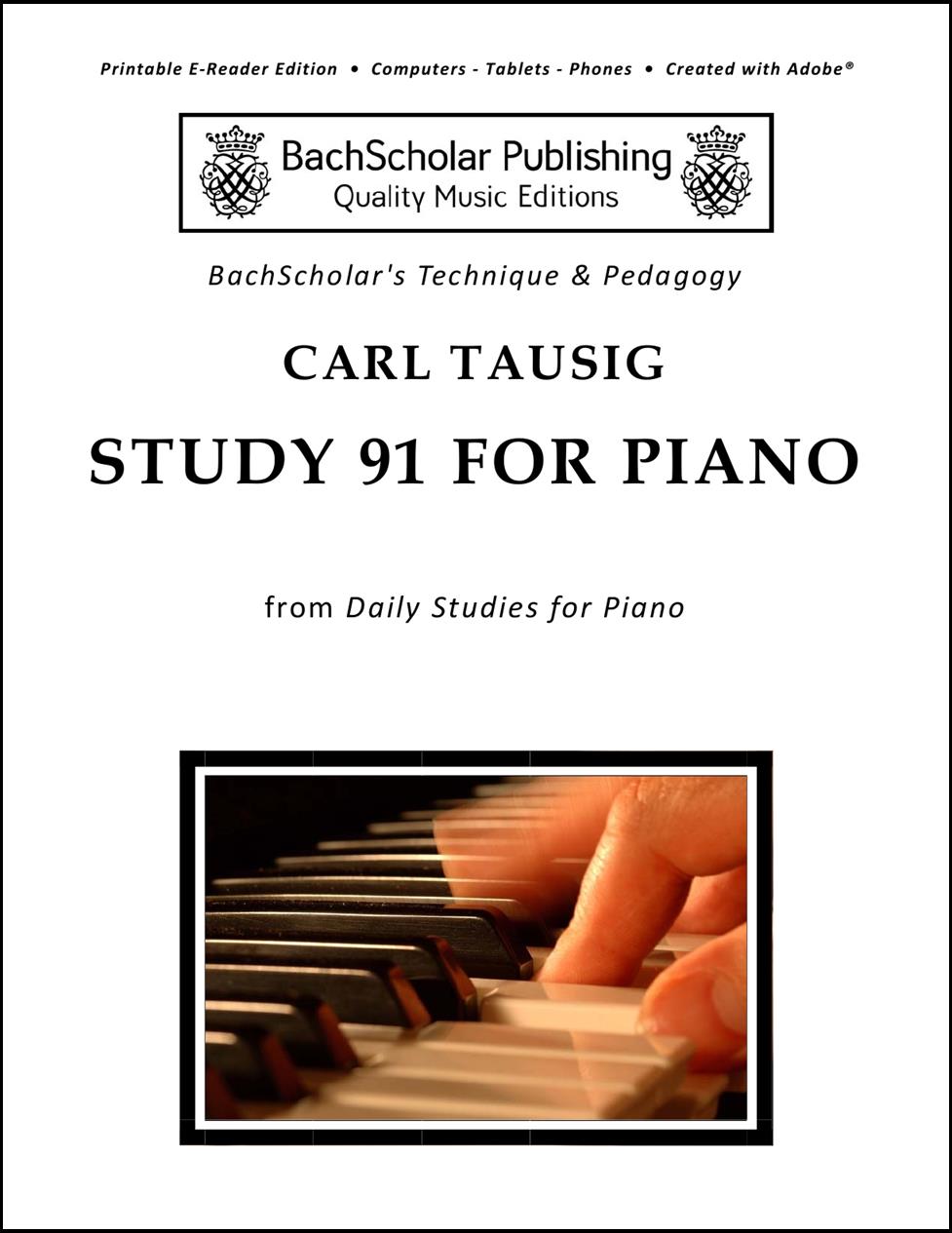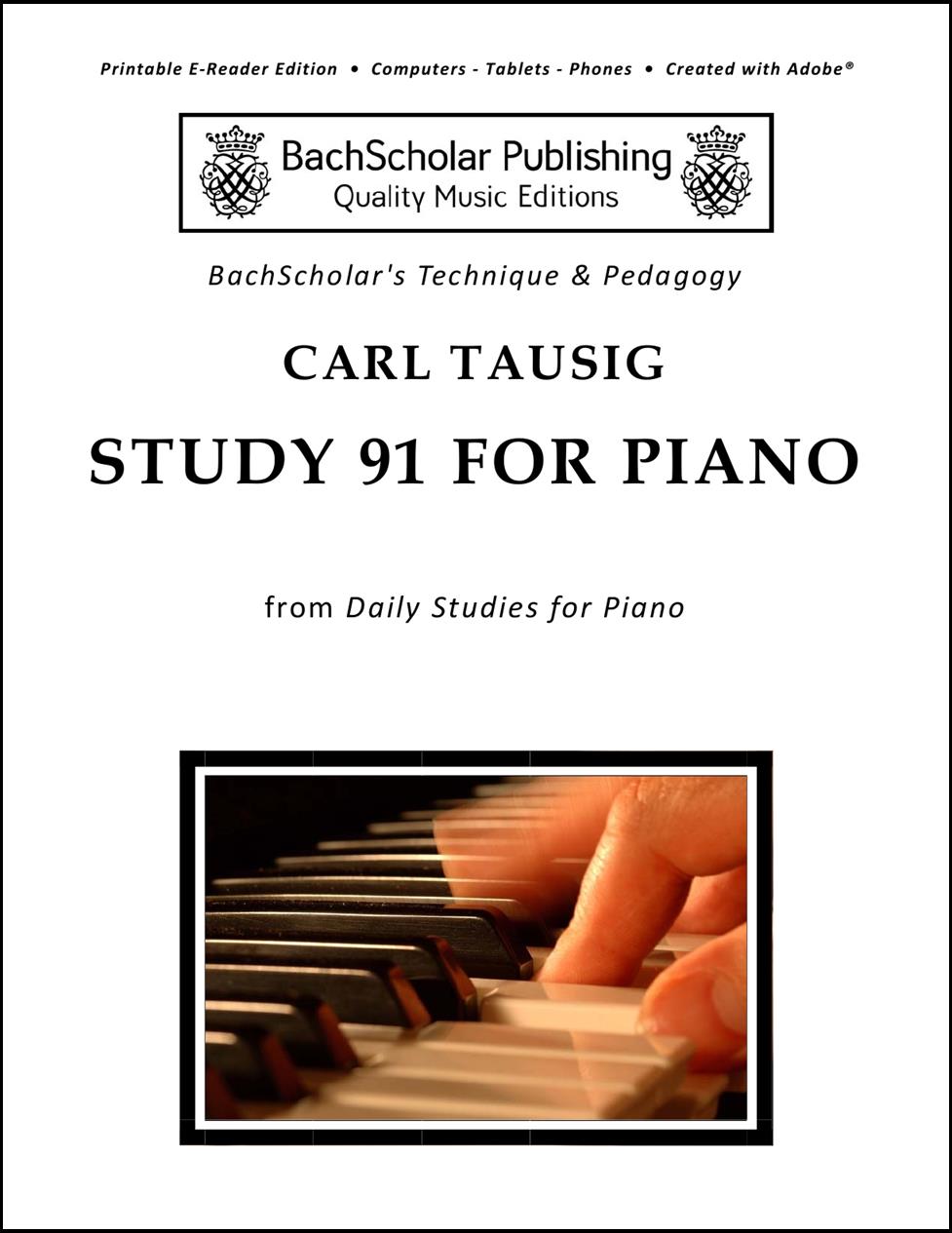 Tausig: Study 91 for Piano
• Study 91 for Piano "Tausig Exercise", by Carl Tausig, for solo piano (Level 6+), 4 pages of music.
• Printable e-reader edition, high-quality PDF good for a lifetime.
• Staves up to an inch longer than conventional sheet music. Easy to read!
The Polish-German pianist Carl Tausig (1841-71), one of Franz Liszt's finest students, became legendary for his technique and command at the piano. In addition to being one of the world's greatest 19th century piano virtuosos and being a composer and arranger in his own right, Tausig also contributed a massive two volumes of 109 studies under the title "Daily Studies for Piano" (Tägliche Studien für Pianoforte). Perhaps the most famous and beneficial of these 109 studies is No. 91, which is presented here with expanded margins in a high-quality, downloadable PDF. Easy to read and practical, Study 91 (known as "The Tausig Exercise" on Cory Hall's popular YouTube video) is sure to become one the advanced pianist's main staples for years to come. It is one of the frontrunners for having the most benefits encapsulated into just one exercise!
PAYPAL USERS: Do not select "ADD TO CART". Instead, log into PayPal and send your payment to info@bachscholar.com. Select "for goods or services" and list your item(s) in the message box. Please allow a few hours for email delivery and check your spam inbox.