Sheet Music
This sheet music category is discontinued. Please see our CATALOG for updated links!
Hall: Better than Hanon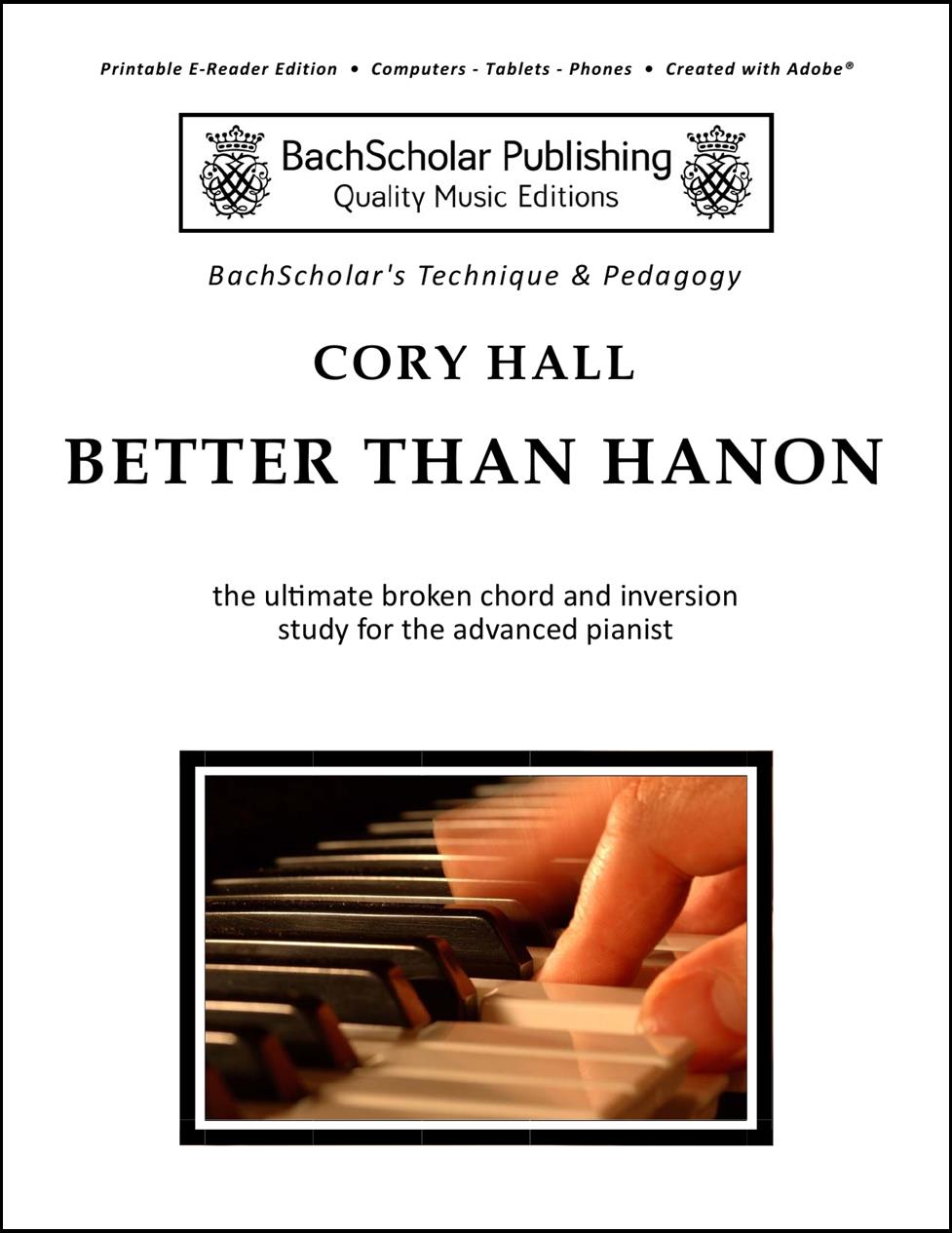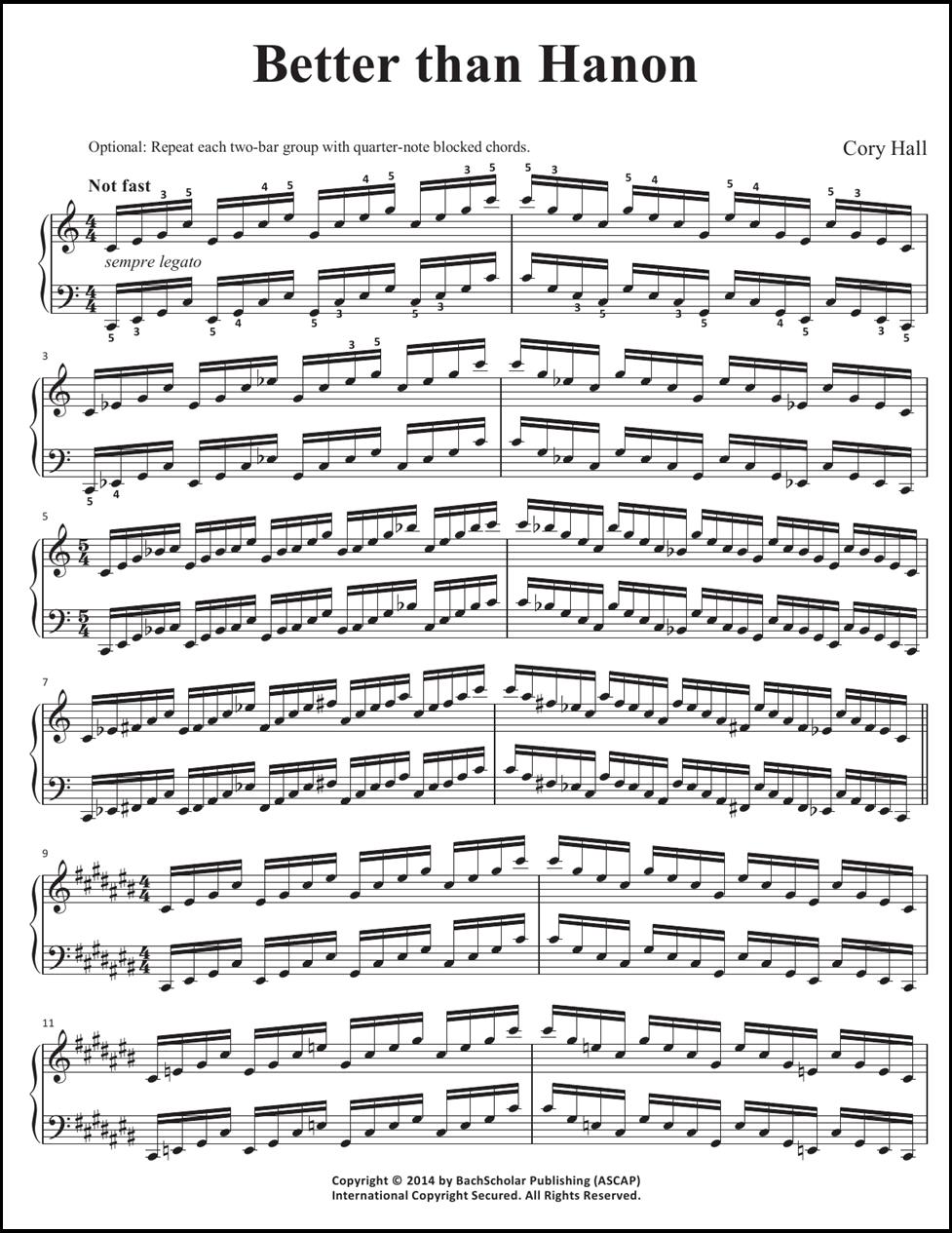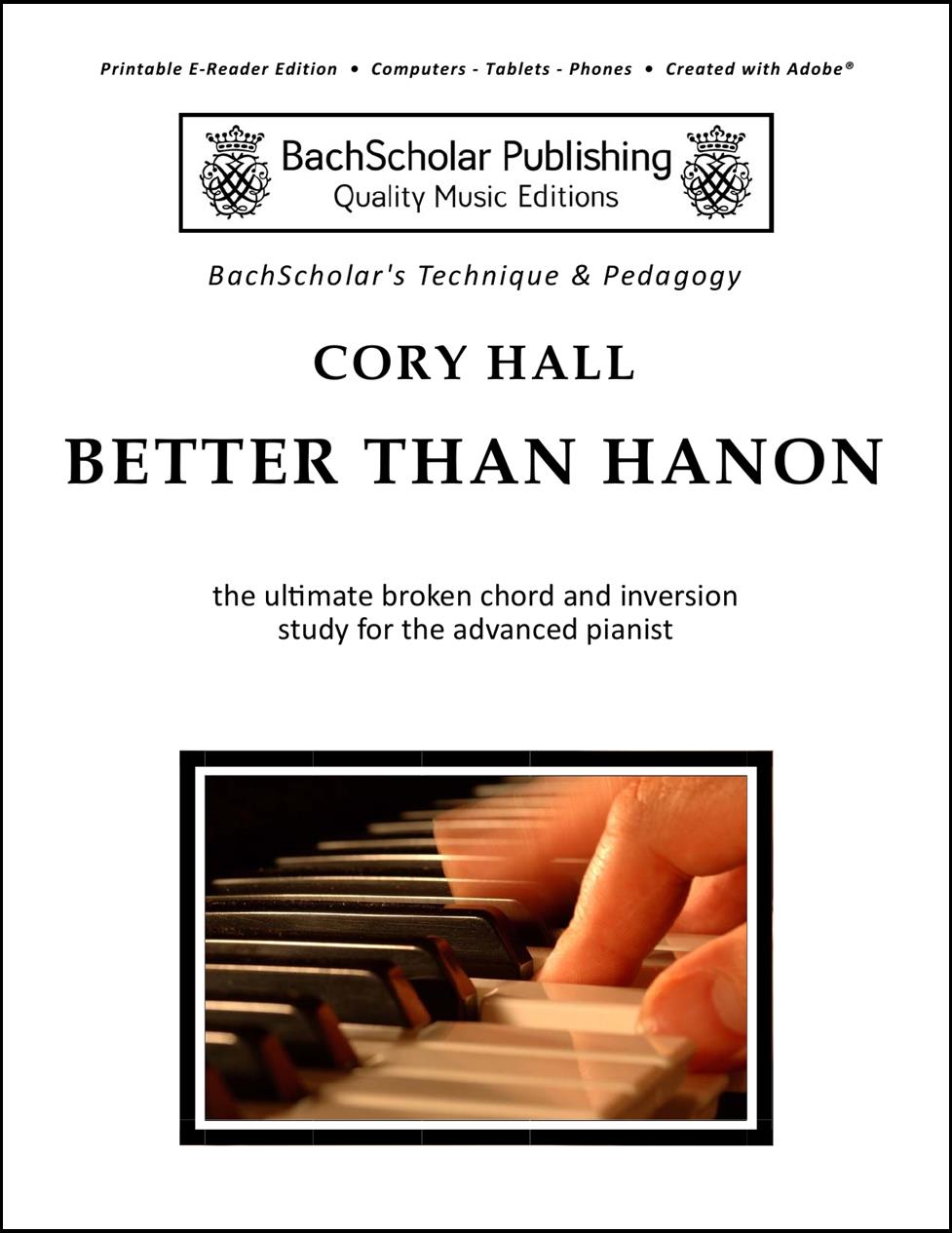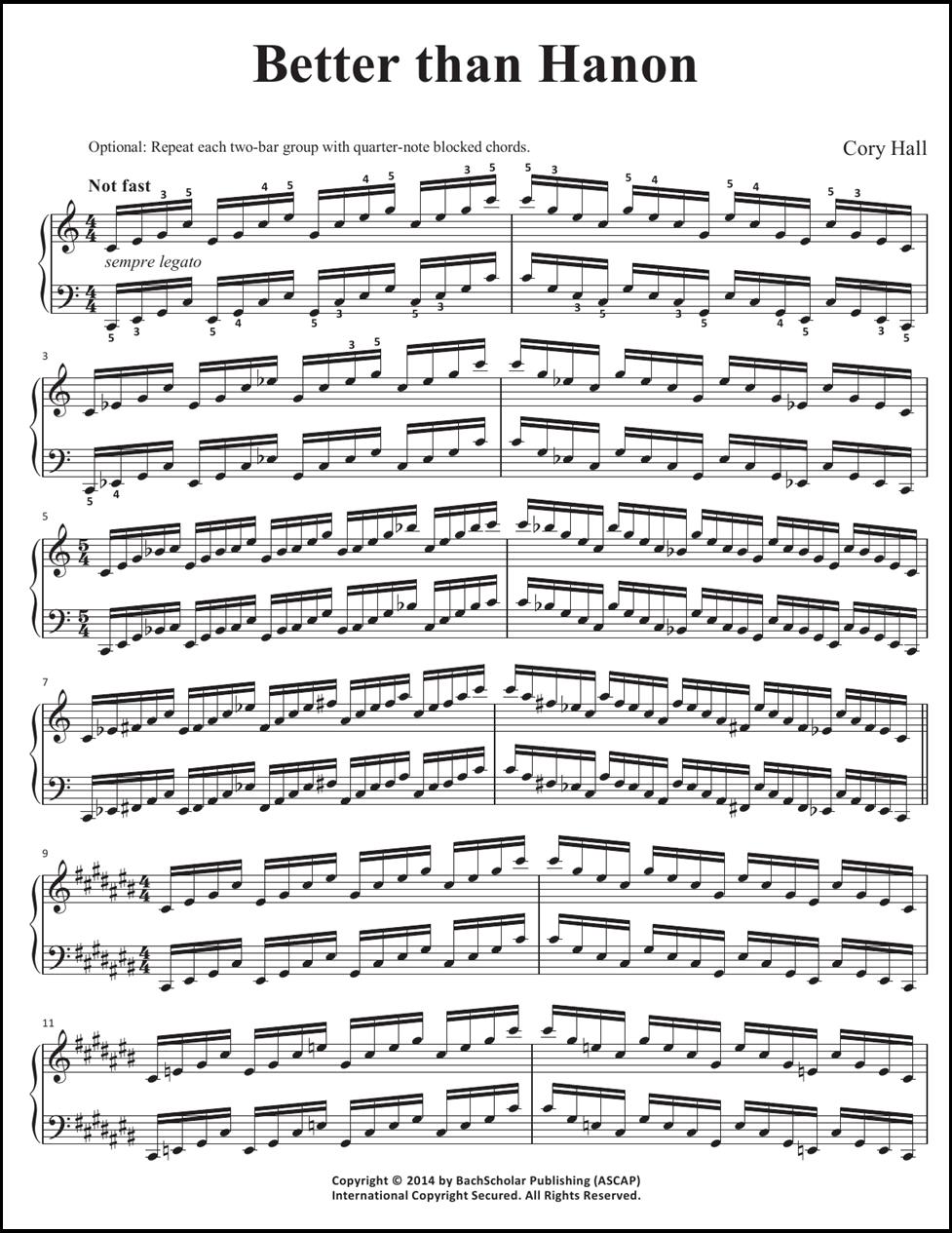 Hall: Better than Hanon
• Better than Hanon, by Cory Hall, for solo piano (Level 6+), includes introductory essay and practice tips, 8 pages of music.
• Printable e-reader edition, high-quality PDF good for a lifetime.
• Staves up to an inch longer than conventional sheet music. Easy to read!
If there were just one exercise that encapsulated the most benefits, Better than Hanon would definitely be among the frontrunners! It is quite possibly the best single study for pianists. Among the most popular and trusted technical studies for pianists are those by Charles-Louis Hanon (1819-1900). Hanon's intermediate-level studies, staples for over 150 years, work their way through the keys with an emphasis placed on attaining independence of the five fingers of each hand. Cory Hall's unique and ingenious Better than Hanon, like Hanon's less difficult studies, uses all ten fingers while working its way up all the keys; however, Hall's advanced study earns the "better than" label because the fingers are constantly expanded into octave positions thereby achieving more strength, dexterity, and flexibility than in Hanon's studies. Moreover, Hall's study alternates between 4/4 and 5/4 time with quintuplets, thereby training students to play in perfect time with more complex rhythms than in Hanon's studies. Regular practicing of Better than Hanon is guaranteed to boost pianists' technique and mastery of rhythm to the highest possible level, perhaps more so than any other single study for piano.
PAYPAL USERS: Do not select "ADD TO CART". Instead, log into PayPal and send your payment to info@bachscholar.com. Select "for goods or services" and list your item(s) in the message box. Please allow a few hours for email delivery and check your spam inbox.